In November 2017, I wrote an article about a man who prepared his Will on a mobile phone.  This article (Don't make a Will on your mobile) can be found here. I mentioned the potential impact that media coverage of these court cases can have on the decisions that people may make when deciding to do their own Will. My message is simple: Prepare a Will that works!
A few months later in early 2018, we became involved in a similar case concerning a Will which was also recorded on a mobile phone.
Whilst the application to the Supreme Court was successful, the case again illustrates that while informal Wills can be accepted by the Supreme Court, there is a far better alternative.
An article about the case can be found here on page 34.  The Judgment can be found here.
The stress endured by the loved ones left behind where there is no written Will is not something anyone would want their family to endure.  The associated delay and the cost of getting a Court to accept a Will recorded on an electronic device can be avoided by preparing a Will that works!   In other words, preparing a written Will.
How to prepare a Will?
Many people think that making a Will using a video is sensible.  Of course, the origins of the current laws regarding the validity of Wills pre-date electronic recording devices by a few hundred years!
The established law in Queensland to prepare a Will that works is that a Will must be in writing and signed by the testator in the presence of 2 or more witnesses.  The witnesses must also sign the Will in the presence of the testator.
These applications (regarding other types of documents) to the Supreme Court are now possible due to Section 18 of the Succession Act.   The court must be satisfied that:  (1) There is a document not executed in the standard manner, (2) the document contains testamentary intentions, and (3) the document was intended to operate as a final Will.
If there is no standard written Will, and if the Supreme Court is not satisfied that another type of document is someone's Will, then the rules of intestacy will apply for the administration of the estate.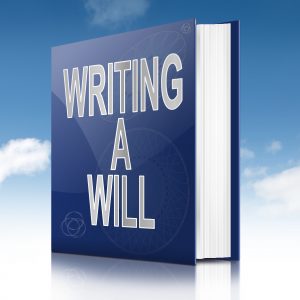 Is your family organized?
These court applications can be avoided with proper estate planning – saving considerable time, angst & money.  But these court applications are the reality which many family members have to deal with.
Look after your family by taking action.  Whilst this short article has only mentioned the importance of a Will, what is equally important is how your legal and financial affairs may be managed whilst you are still alive but after losing the capacity to make your own decisions.
Enduring Power of Attorney
If you have elderly parents, make sure that they have enduring powers of attorney in place which enable you and your siblings to look after them.  An Enduring Power of Attorney is a powerful document, and a very dangerous document in the wrong hands.
The reason why an Enduring Power of Attorney is as important as a Will is that the Attorney could ignore their obligations to act in the best interests of the Principal, and transfer ownership of the assets to themself.  By the time the person passes away, there are no assets in the estate to be distributed to any of the beneficiaries contained in the Will !
Wills & Enduring Power of Attorney
It's essential that the exercise of the powers in an Enduring Power of Attorney are consistent with the terms of the Will – which is a completely separate discussion.  It may not be sufficient to prepare an Enduring Power of Attorney by just completing the names and addresses of the Principal and the Attorneys, and ticking the various boxes.
To ensure that your beneficiaries are provided for in your Will the way that you intend, you need to include conditions in your Enduring Power of Attorney as to how your assets are to be managed during your life to provide for your day to day needs and living arrangements. If you do not provide detailed guidance to your Attorney as to how you want your assets to be managed, your Attorney will be left with the task of attempting to make the best decisions they can.
You can only help those who want to take action.  If they have the capacity, it's their decision.
Change to Phone Number
We have discontinued our 1300 number!  All our other numbers are the same.  Contact us on 07 5679 0070.
---
Disclaimer: The above is to be considered as general education. This is not advice and it is not to be acted upon without advice from a qualified professional who understands your personal circumstances.
Copyright © 2019 Wockner Lawyers. All Rights Reserved. Contact Wockner Lawyers – [email protected]. This article may not be used without the prior written consent from the author. See below for more details…
DO YOU WANT TO USE THIS ARTICLE IN YOUR E-ZINE OR WEBSITE? You can, as long as you include this text copy in its entirety:
For assistance with your Property Law, Conveyancing and Retail and Commercial Leasing needs, contact Wockner Lawyers.