Why Everyone should Upgrade to a Smarter Will
Smarter estate planning is not just for the wealthy
Don't let your hard-earned legacy go to waste
Even if all you own is your house/apartment, you should still upgrade from a so-called 'simple' will to a more sophisticated will that properly protects your assets and reduces unnecessary tax.

Short, simplistic wills do NOT avoid complications – in fact, they do the opposite, by preventing flexibility and leaving gaping holes for tax leakage.

They also leave your estate exposed to creditors and predators.

You've worked all your life to build what you have: don't waste tens of thousands of dollars in unnecessary tax, and expose your hard-earned assets to risk, for the sake of a few hundred dollars now.
Smarter Will Guide
This guide illustrates how upgrading to a smarter will can add tens of thousands of dollars to the value of your estate.
Access our Smarter Will Guide by clicking here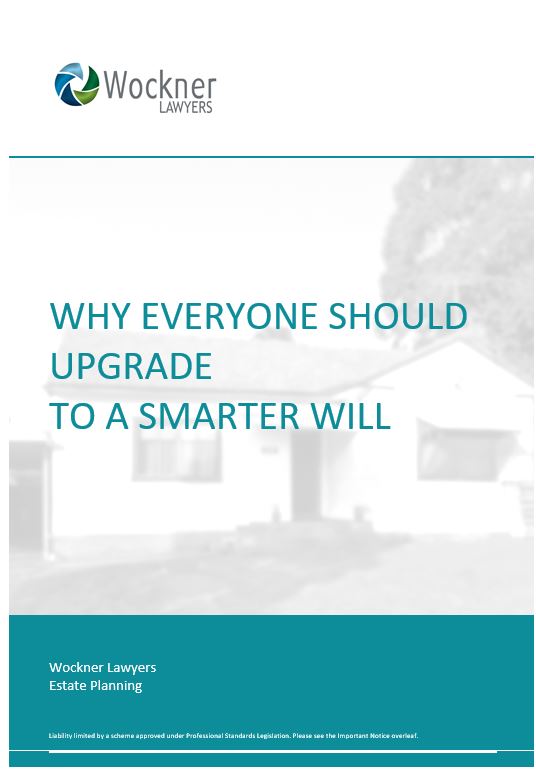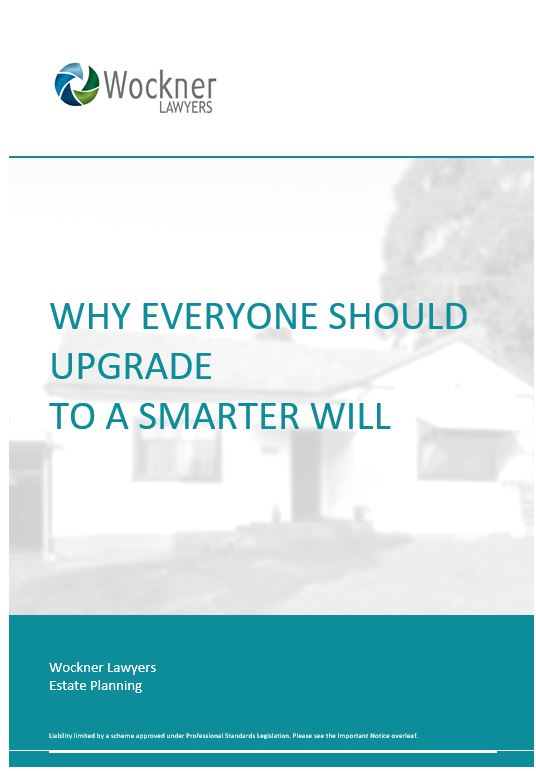 ---
Disclaimer: The above is to be considered as general education. This is not advice and it is not to be acted upon without advice from a qualified professional who understands your personal circumstances.
Copyright © 2017 Wockner Lawyers. All Rights Reserved. Contact Wockner Lawyers – [email protected]. This article may not be used without the prior written consent from the author. See below for more details…
DO YOU WANT TO USE THIS ARTICLE IN YOUR E-ZINE OR WEBSITE? You can, as long as you include this text copy in its entirety:
For assistance with your Property Law, Conveyancing and Retail and Commercial Leasing needs, contact Wockner Lawyers.