As we age, many people decide to sell their house or apartment and move into a retirement village.  If you find a village that appeals to you as a place to live, and you make an application, you will be provided with a very complex and challenging set of documents.
At a time when older Australians might expect to encounter a system which has been tailored to their needs, they instead find themselves entering into a legal minefield of agreements, obligations and costs – including a significant limitation on their rights.
What is a Retirement Village?
There are many different types of Retirement Villages offering many different styles of purchase or occupancy arrangements.
A Retirement Village consists generally of accommodation units and/or rooms set around community facilities such as a community centre and pool.   Retirement Villages cater to the needs, services and lifestyle choices of people who are, generally, 60 years of age or older.
Retirement Villages provide residents with a lifestyle and facilities that their income may not support, on the basis that some of the cost of that lifestyle is deferred until the resident exits the Retirement Village and their Unit is re-sold.
When the Unit is re-sold, a share of the sale price usually goes to the Scheme Operator in the form of their capital gain share, exit fees and other exit charges.  The amount the Scheme Operator receives can vary significantly from Retirement Village to Retirement Village – and are not regulated by law.
You should not disregard the exit deductions on the basis that you intend to remain in the Village until you pass away.  Many residents leave Retirement Villages earlier than they expected, either for family reasons or to move into an Aged Care Facility.
At that point, the loss of capital via the exit deductions can impact on your ability to fund an alternative residence of the same standard, or an Aged Care Facility of the standard you desire.  You should consider this scenario in assessing the exit charges for this Village.
A Retirement Village is not an Aged Care Facility or a Manufactured Home Park.  You must be capable of living independently to reside in a Retirement Village. The Scheme Operator can require you to leave the Village (and incur the exit charges) if you are assessed as needing to move into an Aged Care Facility.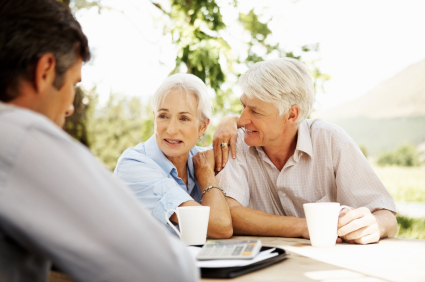 Where to begin?
There are 3 phases to consider with retirement villages:
acquiring a unit in a retirement village:  the process & the costs
living in a retirement village:  the ongoing costs
leaving a retirement village:  the process & the costs
The cost of obtaining proper legal advice is likely to be substantially higher than for any other residential property that you have ever purchased.  The reason for these costs is due to the complexity and size of the documents, and the need for proper advice regarding the rights that the operator has whilst you are living at the village, and the operator's rights when you depart the centre, either due to you relocating elsewhere or passing away.
It is not possible to give you all the information you need in one article.  The information has to be broken down into separate sections that you can consider one by one.  You then need to consider all of the information before making any decision.
The documents
The operator of the retirement village will provide you with the following documents:
Application for Residence
Residence Contract
Public Information Document – Retirement Village Form 1   (issued by Department of Housing and Public Works) "PID"
Lease or Licence Agreement
Loan Agreement
Personal Services Agreement  (if applicable)
Certificate of Registration
These documents will contain a substantial amount of information which will affect every aspect of your involvement with the retirement village.  There will be a significant number of issues that you will have never considered.
It will take time to properly consider all the information, including many possible scenarios, and what impact they will have on you.  We cannot over-emphasise the need for you to spend the time and make the effort in considering how this will work for you.
It is likely that you will need to include some Special Conditions in the Contract, such as the sale of your existing residence.  We are aware of one applicant who died before moving into the retirement village, where the operator still enforced the contract against their estate.  The Operator recovered 15% of the value of the contract: a $60,000 cheque for a $400,000 Contract, where the resident never made it through the front door!
Lawyers are required to give applicants at a retirement village a comprehensive letter of advice comprising approximately 20 pages.  You can imagine the effort required to process that amount of information.  One of the challenges is considering your various possible futures, as your life could go in many directions.  There are many possibilities beyond your control, and you need to know how your involvement with the retirement village will impact your life in each of these scenarios.
We will provide further information in coming weeks.
---
Disclaimer: The above is to be considered as general education. This is not advice and it is not to be acted upon without advice from a qualified professional who understands your personal circumstances.
Copyright © 2017 Wockner Lawyers. All Rights Reserved. Contact Wockner Lawyers – [email protected]. This article may not be used without the prior written consent from the author. See below for more details…
DO YOU WANT TO USE THIS ARTICLE IN YOUR E-ZINE OR WEBSITE? You can, as long as you include this text copy in its entirety:
For assistance with your Property Law, Conveyancing and Retail and Commercial Leasing needs, contact Wockner Lawyers.