Two important changes were made to Queensland's Succession laws on 5 June 2017:

 The end of a defacto relationship is now treated the same as the end of a marriage
 Step-children are now eligible to make a claim on the estate of their step-parent
Defacto relationships
The end of a defacto relationship now has the same effect on your Will as if your married had ended.
In other words, when your defacto relationship ends:
any benefits left to your former partner in your Will cease to apply, &
where your former partner was an executor of your will, that clause does not apply.
These changes will apply unless you specifically state something different in your Will.
While this change in the law is easy to understand, from a practical point of view, the situation can be more complicated if no-one is aware that your relationship had ended at the time of your passing.  In simple terms, if you haven't told anyone about the end of your relationship, then your former partner may still receive any benefits left to him/her in your Will, and he/she may act as the executor of your Will.
Whilst a marriage ends upon the granting of a divorce (a formal legal process noted on a court record), the formalities for the end of a defacto relationship may not be as certain until a Financial Agreement is executed.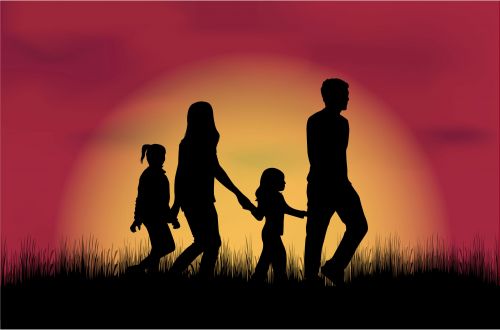 Step-children
Step-children are now eligible to make a claim on the estate of their step-parent.  A step-child now includes the child of a party to a defacto relationship.  There is no longer a requirement that the parent and step-parent be married.
A step-child can now make a Family Provision claim against the estate of their deceased 'step-parent', provided that the defacto relationship was in existence when either the parent or step-parent died.
Thinking about this a little further, if the child's parent died during the relationship, the relationship of step-child and step-parent does not stop merely because:
(a) the child's parent died before the step-parent; or
(b) the step-parent remarried, entered into a civil partnership or formed a de facto relationship, after the death of the child's parent.
An example might help:
Assume that Mary had a child by the name of Steven.   Mary enters into a defacto relationship with Graham, with Steven living in the household.  Graham becomes the step-father to Steven.
The defacto relationship continues for several years when one day, Mary dies unexpectedly.  A year or so later, Graham commenced another relationship with Susan, who also had 2 children from a previous relationship.  During the relationship with Susan, Graham dies.
In this scenario, Steven is entitled to make a Family Provision claim against the estate of Graham where Steven (or his legal guardian) is of the belief that adequate provision has not been made for Steven in Graham's Will (or applying the intestacy rules).  Susan's children would also be eligible to make a claim.
If any family members or friends are in a defacto relationship and have a child from a previous relationship, it may be useful to bring this change in the law to their attention.
---
Disclaimer: The above is to be considered as general education. This is not advice and it is not to be acted upon without advice from a qualified professional who understands your personal circumstances.
Copyright © 2017 Wockner Lawyers. All Rights Reserved. Contact Wockner Lawyers – [email protected]. This article may not be used without the prior written consent from the author.
DO YOU WANT TO USE THIS ARTICLE IN YOUR E-ZINE OR WEBSITE? You can, as long as you include this text copy in its entirety:
For assistance with Estate Planning, Wills & Enduring Powers of Attorney, contact Wockner Lawyers.